Friends & Colleagues
Vladiswar Nadishana and Julia Surba
Two incredible creative human beings from ancient Kuzhebar. Nadishana plays pretty much every instrument you can imagine and some more and composes original and highly unique and beautiful music. Julia creates art in form of Pyrography and designs inspired by the Kuzhebarian culture. Check out their website and their instrument shop
Richard Ekre-Suzzi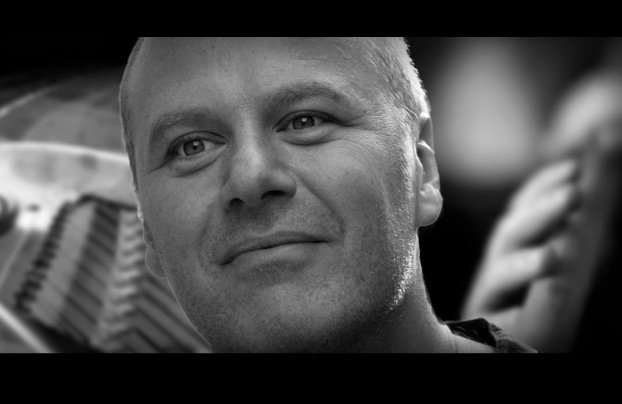 Amazing Composer, Pianist Bansuri Virtuoso and Improviser. Part of the Trio "Aranya" with Mauricio Garay and myself.  Check out his website for examples of his film work and his various ensembles.
http://www.richardekresuzzi.com
Mauricio Garay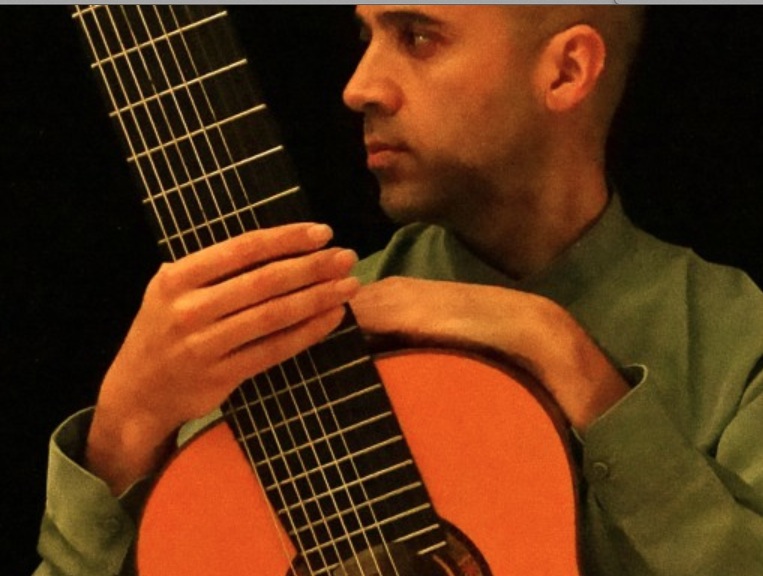 Mauricio plays and designs his own instruments in the guitar family. His music lives somewhere between Flamenco, Gismonte, Medieval and Ambient music. We met first in the ensemble "Mishra" and nowadays play together in the trio "Aranya" with Richard Ekre-Suzzi.
River Guerguerian

a good friend and always an inspiration. He got me interested in mounting frame drum sets and picking up the Cajon. He's touring regularly with Omar Faruk Tekbilek and his trio Free Planet Radio. Stay tuned for the release of his solo CD, some of the most beautiful percussion music I have heard.
Glen Velez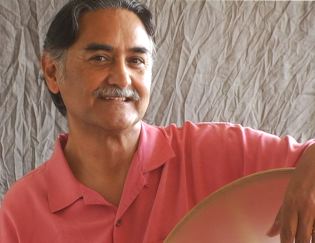 The man who started the modern frame drum trip. Without him the frame drum community wouldn't be half of what it is today and I would follow a different profession. If you know a little bit about frame drums, you know his work and what he did for the instrument. Check out his website and the work with his wife Lori: http://www.glenvelez.com
N.Scott Robinson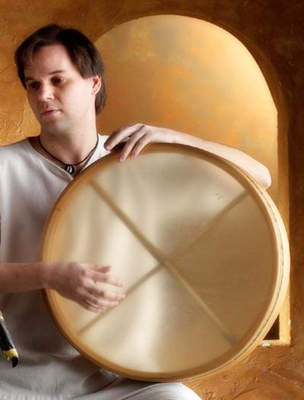 N.Scott has been one of the first frame drummers active on the web. Already back when I started to play, his website was one of the best and most inspiring online resources. He is also organizing the NAFDA frame drum festival events and performing with his wife Ray among many others. Visit his amazing website: http://www.nscottrobinson.com
Miranda Rondeau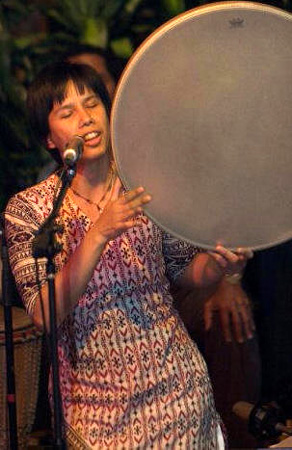 I met Miranda first at NAFDA in New Jersey 2007. She is highly active in the woman frame drumming scene and has created various online resources with information about female frame drummers. She has a beautiful way of combining drumming with vocal improvisation and singing. Check out the Woman Frame Drumming myspace page:
http://www.myspace.com/womenframedrumming
Andrea Piccioni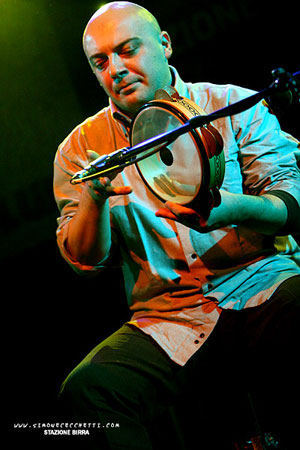 Andrea is one of Italy's prominent Tamburello players, but his repertoire also includes various frame drums, tonbak, darbuka and all kinds of other percussions. His style on tamburello combines Italian tradition with a modern approach and knowledge of other percussion traditions. Check out his website and his new Instructional DVD on tamburello:
Murat Coskun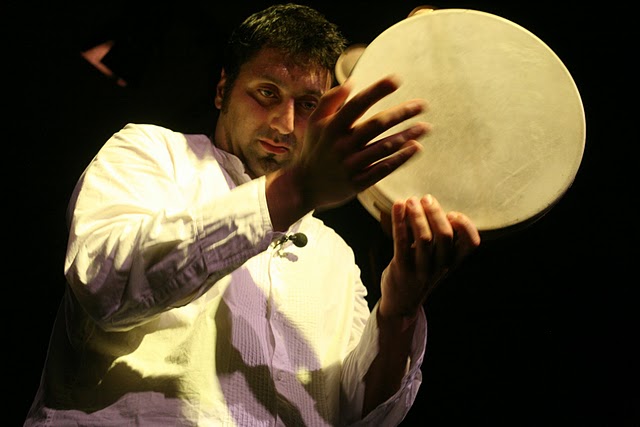 Murat is of Turkish origins but located in Germany. He is performing with Giora Feidman and his Ensemble Fisfuez. He is doing amazing work with the Tamburi Mundi organisation, organizing frame drum festivals around the world and introducing the instrument to a broader audience.
Layne Redmond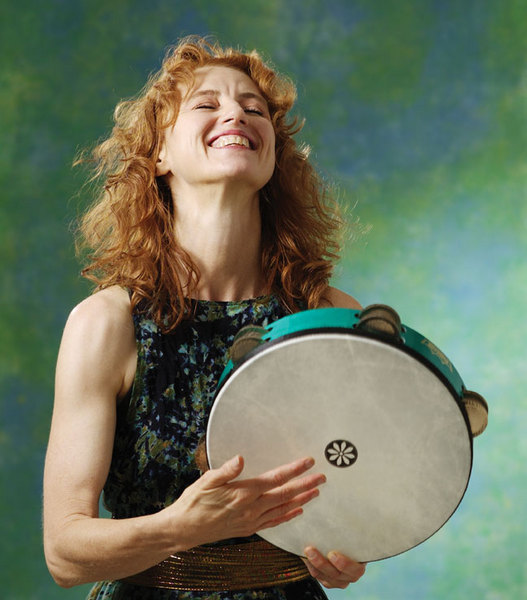 Layne started the frame drum journey back in the 1970s as Glen Velez's first serious student. They performed as the Handance Ensemble for years. She has written the probably most comprehensive book about the history of frame drums "When the Drummers were Women" and is teaching and performing all over the world.
Zohar Fresco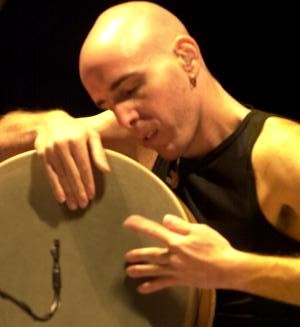 Zohar is a huge inspiration as a frame drummer and percussionist. The depth of his knowledge and musicality is as breathtaking as his technical skill. He performs regularly with Ross Daly and the Mozdzer Danielsson Fresco Trio and teaches at the Labyrinth musical workshops in Crete.
Hatem Ammous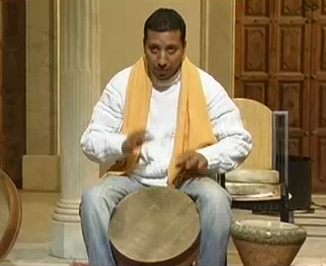 Hatem is professor of percussion at the university of Sfax in Tunisia. I had the pleasure of working with him during my stays in Tunisia in 2007. I love his sound and feel on Riq, Frame and Darbuka, check out the video that we recorded as a special edition of the frame drum video podcast:
http://www.youtube.com/watch?v=HslNiDIIVAI
Pete Lockett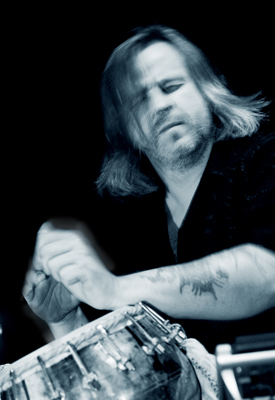 voted best live percussionist 2006 bt the readers of Rhythm Magazine. A virtuoso on drumset and percussion, with a specialty in the Indian Tabla and Kanjira and his credits include some of the biggest names in the music business. Check out his website which has an amazing amount of free teaching material:
Itamar Doari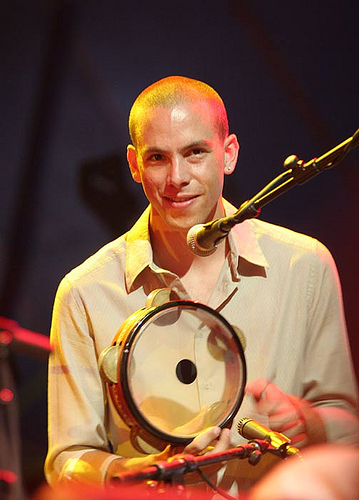 I met Itamar first at the Rudolstadt world music festival. What an energy and talent, one of my favourite Middle-Eastern percussionists. He's currently touring with Avishai Cohen, check him out on youtube and on his myspace:
http://www.myspace.com/itamardoari
Raquy Danziger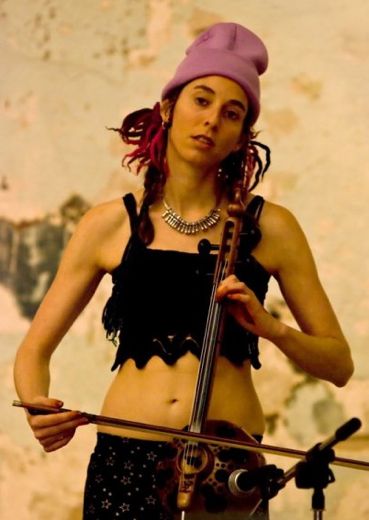 Raquy and her band, the Cavemen are the US's Middle-Eastern/Progressive phenomenon. Besides constantly touring and recording Raquy is also organizing percussion retreats in the US, Turkey and Egypt. Look for her video with Said El Artist on youtube, and check out her books, CDs and DVDs on her website:
Nasser Salameh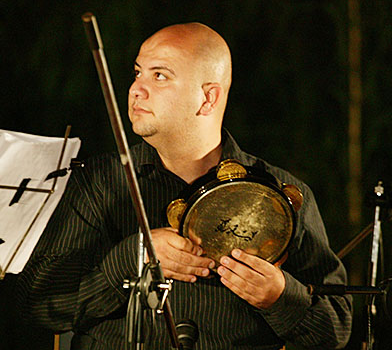 Nasser is located in Amman, Jordan and performs regularly with national and international ensembles. His new website just went online:
Marla Leigh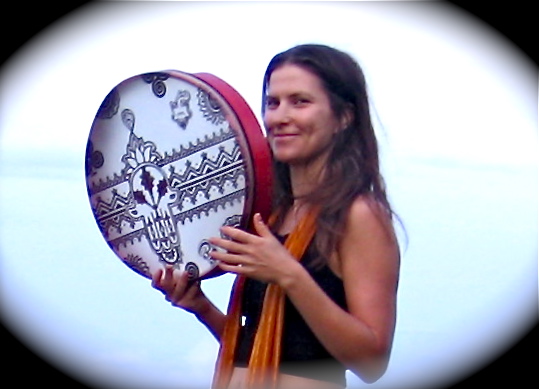 Marla graduated from CalArts where she studied with John Bergamo and Randy Gloss. She runs her own ensemble, teaches regularly on the westcoast and throughout the US and recently designed her signature series drum with the Cooperman Drum Company.
Thorralf Schuh

Thorralf performs and teaches Bodhran in many festivals, including Tamburi Mundi, and made most of the design and programming of the percussion-net.com website.
Tambur Mundi e.V.

North American Frame Drum Association

Cooperman Fife & Drums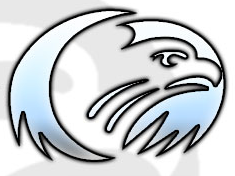 Builders of first class frame drums with natural and plastic skin, located in Vermont, USA. Several drums designed in collaboration with artists and always up to make individual adjustments.
David Roman Drums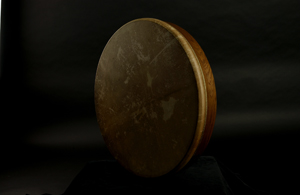 Amazing frame drums, tonbaks and other percussion with pneumatic air tuning system and natural drum heads. Sometimes difficult to get in touch with but when you finally have one of their drums, it's worth the wait.
http://www.davidromandrums.com
Pepote Cajones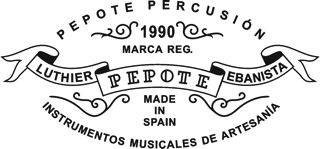 The Rolls-Royce of the Cajons. Beautiful instruments handcrafted in Spain.
Valter Percussion

innovative and great sounding Cajons from sweden. Check out the Blakbox review in the articles section
http://www.valterpercussion.com
Anklang Musikwelt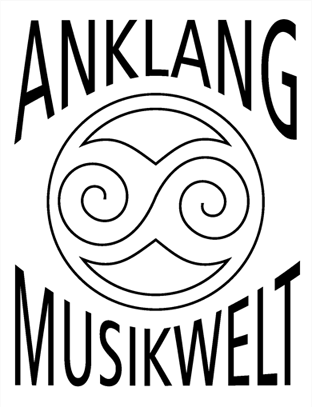 All kinds of beautiful acoustic instruments – frame drums, clay drums, cajons, string instruments and more.
http://www.anklang-musikwelt.de/
Schlagwerk Percussion

Cajons, Frame Drums, Udus fron Germany
One Man Design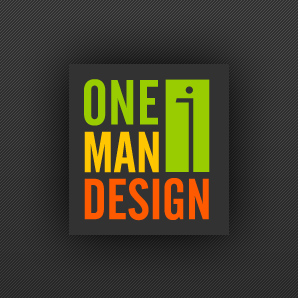 Julian Oczkowski has designed the covers of my instructional DVDs and the Percussion-net logo. A good friend and great designer. He recently finished Nasser Salameh's new website.
Octagonal Madness
Chris Sampson who is behind Octagonal Madness is designing websites and producing instructional DVDs with many of the US's top percussionists:
Trommelschule Rhythmuswelt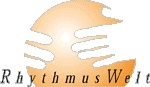 the place where I had my first percussion lesson. Heike and Martin teach Brasilian, Cuban and African Drumming.