Instruments
In this section you find information about some of the different instruments David plays. Frame Drums, Cajon, Riq and Udu. Click on the heading for a complete article with videos.
The frame drum exist in many different sizes and shapes. Some of them have special features, like a snare or different thumbholes or cutouts. Frame Drums with jingles by definition are called Tambourines. Click here to go to the Frame Drum page.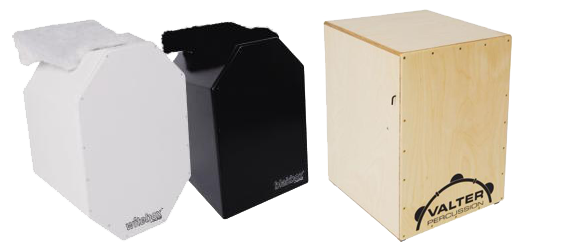 A simple wooden box played as a drum, that's how it started. Nowadays there is a wide variety of makers and models and the cajon is popular in Flamenco, South-American, and Pop Music. Click here to go to the Cajon page.
The Riq is the tambourin of the Middle-Eastern Music tradition. Five double pairs of jingles in the frame with a fish skin or plastic skin. Check out the Riq page.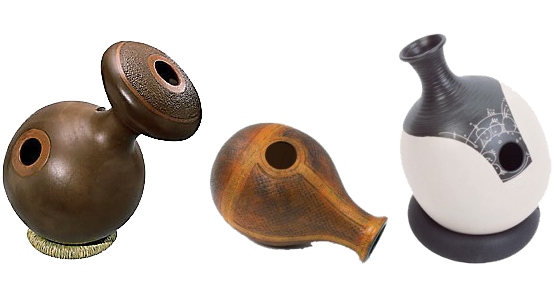 The Udu drum is made of clay and comes in different shapes. Original from Nigeria, the name Udu means "pot" in the language of the Igbo.
PanArt Hang and Handpans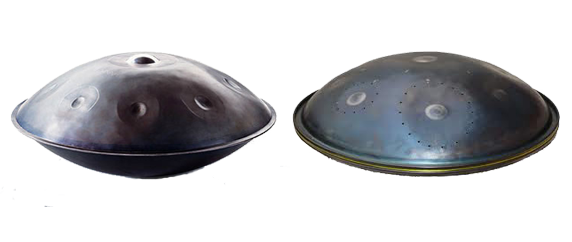 The Hang, sometimes referred to as "Hang Drum" (a definition not supported by PanArt) was invented in Switzerland in 2000. Other instruments were created, inspired by the original hang, and the instrument family of handpans was born. Check out more info on the Handpan page.