Cajon Flamenco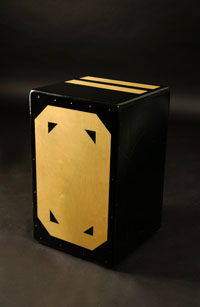 Introduction of the Cajon to flamenco
During one of their visits to Peru, Paco de Lucia and his Brazilian percussionist Rubem Dantas encountered the Cajon. They liked the sound of the drum and later introduced it to flamenco music. They placed guitar strings in the inside of the playing surface, creating a snare effect that is used in the Cajon Flamenco until today, which is the main difference to the traditional Cajon Peruano. Rubem Dantas not only introduced the Cajon to flamenco, he also used other Brazilian percussion like berimbao and cuica. Before him there was not much percussion in flamenco music except hands (palmas) and feet.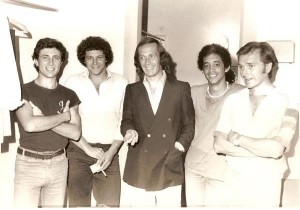 Paco de Lucia and his ensemble
Listen to Paco de Lucia and Rubem Dantas, accompanying on the Cajon Flamenco
Distinct features of the Cajon Flamenco
Nowadays there are different snare mechanism used in the Cajon Flamenco. Some makers still use strings, others use metal springs or even jingles. On some Cajon Flamenco models the snare is adjustable, different makers use different mechanisms.
One of the first makers who started to build the cajon flamenco in larger quantities in Spain is Mario Cortez, whose instrument you see on the top of the article. Later he started collaborating with LP.
Sometimes in Flamenco groups the Cajon is played by the singer. But nowadays, often there is a dedicated Cajon player.
Cajon Flamenco rhythms:
Three common rhythms for the Cajon in flamenco music are the Buleria in 12/8, which is started on the 12th beat, the Rumba in 2/4 and the slower Tango.
Video Cajon-Flamenco: Buleria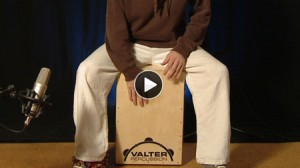 Buleria:

Tango:

Rumba:
If you're looking for a Cajon, with so many makers and models that are around today, it can get confusing. Check out the Cajon Comparison Video to get an overview.
Cajon Video Comparison including several cajon flamenco and cajon peruano